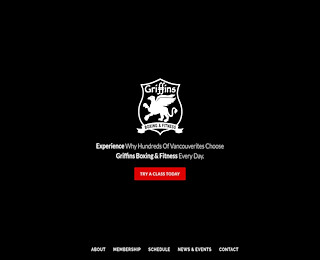 Learning martial arts is beneficial everyone, regardless of age, gender or social status. At Griffin Boxing and Fitness, we've created the perfect martial arts gym, along with a vibrant and welcoming community.
Our gym of martial arts in North Vancouver provides people with the support they need to change their lives entirely. We're a boxing-only gym welcoming everybody, young and old alike, to experience the benefits of not only acquiring new skills but improve their physical and mental capabilities as well.
Our boxing classes are perfect for:
Teaching active self-defense
Boxing is an applicable self-defense mechanism that works in both sports and real-life scenarios. You don't need to aim for a professional career in boxing to reap its benefits. It may come as a shocker, but most people don't know how to fight. They believe they do until reality proves them otherwise.
We'll show you the dos and don'ts of fighting, allowing you to understand the physics of the human body in the process. You'll learn how to defend yourself in a real situation, using the technique to overcome your opponents and keep you safe. If you want a career in the field, we'll give you just the right physical, mental, and technical boost.
Improving your physical attributes
Fighting is more demanding than people tend to believe. You have limited resources of energy, and if you lack technique, they'll deplete sooner than you think. Not only that we'll show you how to preserve energy, but we'll also help you gain more stamina, strength, rapidity, and a lot of endurance.
Our martial arts in North Vancouver focuses on strengthening the body, and the mind, so that you can use your superior physical attributes to your advantage. We also have fitness programs included, to give you a boost, if needed.
Reshaping your mind and attitude
This is probably the highest prize for becoming an active martial artist – the psychological remapping. Everybody displays one of two potential behaviors in the face of danger: aggression or fear. It's the fight-or-flight response that manifests itself instinctively and can change the outcome of a fight.
We'll show you how to enter the mindset of a true warrior and how to train your mind as one. The benefits will go beyond the martial art itself. You'll become more confident in your day-to-day life, you'll gain more charisma, and you'll grow more responsible and disciplined.
Turn your kid into a winner!
We don't just teach boxing. We teach life skills. You want to see your child become a responsible, active, and disciplined adult? Our doors are always open. Bring your little ones at our martial arts in North Vancouver or join yourself if you need the experience.
At Griffins Boxing and Fitness, we provide you with the key to a healthier lifestyle, as well as a path to success. A once-in-a-lifetime opportunity that you can't miss!
Martial Arts North Vancouver